Parallel Connection Type – LED light still works if SPD fails

Series Connection Type – LED light won't work if SPD fails
Surge Protection Device for LED Lighting
LED lighting is a voltage sensitivity device and must be supplied with a voltage above their threshold voltage and a current below their rating. The lifetime changes greatly with a small change in applied voltage. In order to prevent failure or extend the lifetime of LED lighting systems, the installation of proper SPD against surge voltage is highly recommended.
Prosurge offers a compact surge protection device (SPD) especially for outdoor LED lighting like LED street light. It's "1+1" protection circuit enables it can be used universally. And there is no leakage current to ground (or protective conductor) to avoid malfunction of upstream residual current protection device.
Features
Comply with IEC 61643-11 and UL 1449 4th.
Designed to protect single phase LED light applications.
Max Discharge Current up to 20kA 8/20 us and Open Circuit Voltage Uoc to 20kV.
Offering full mode protection to L-PE, L-N, N-PE.
IP65 waterproof enclosure.
Fail-safe protection to prevent a hazard to the light due to end-of-life of internal component or extreme failure conditions which may caused by abnormal line voltage fluctuation.
We are one of the very few companies who adopt bar code tracking system in surge protection industry.

The bar code tracking system can trace every product's Lot number, parameters, materials Lot number and specification, key process operator etc.
We are an ISO Certified Manufacturer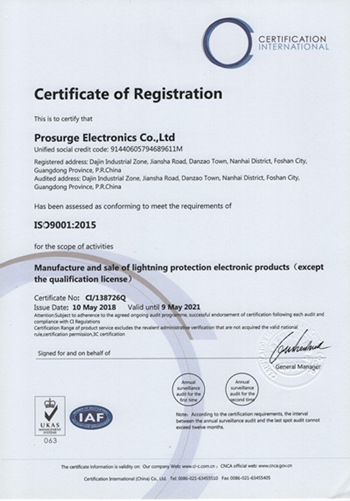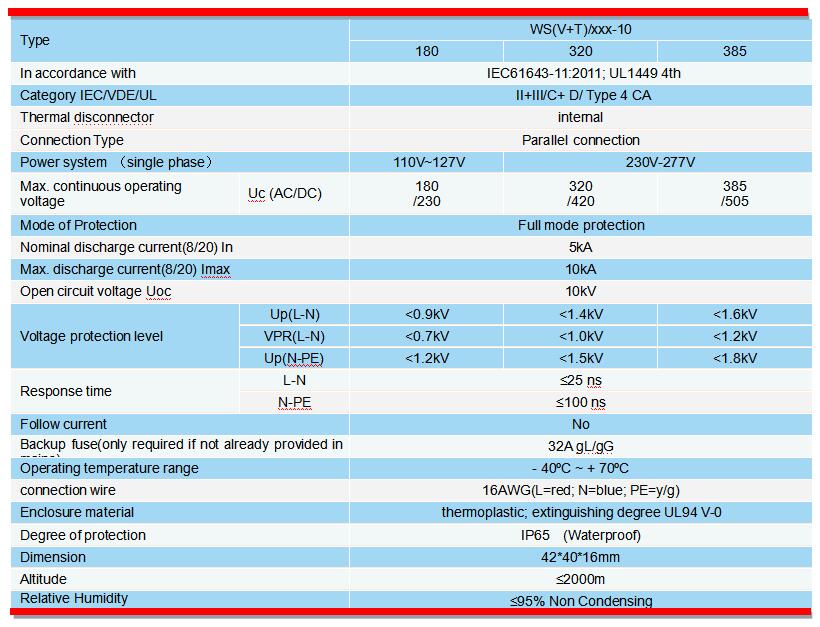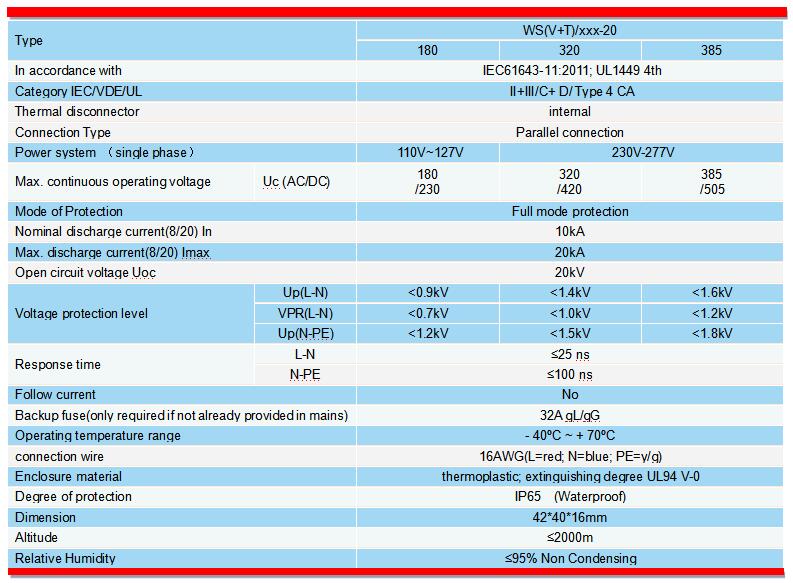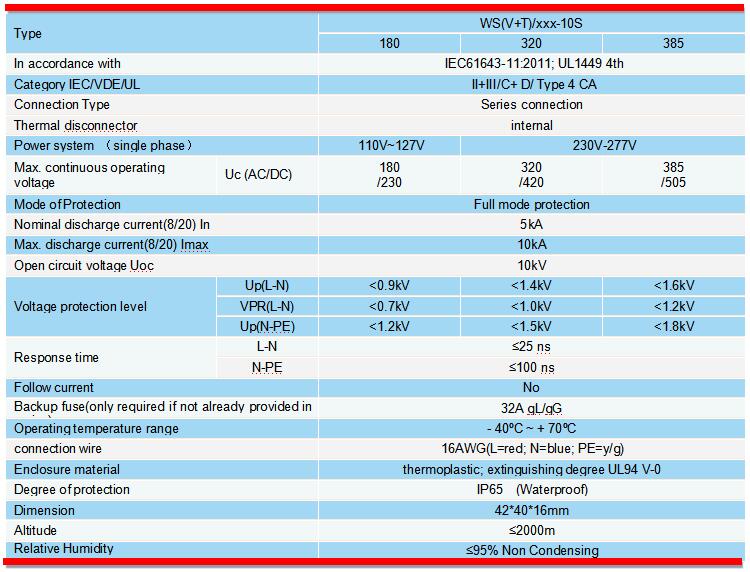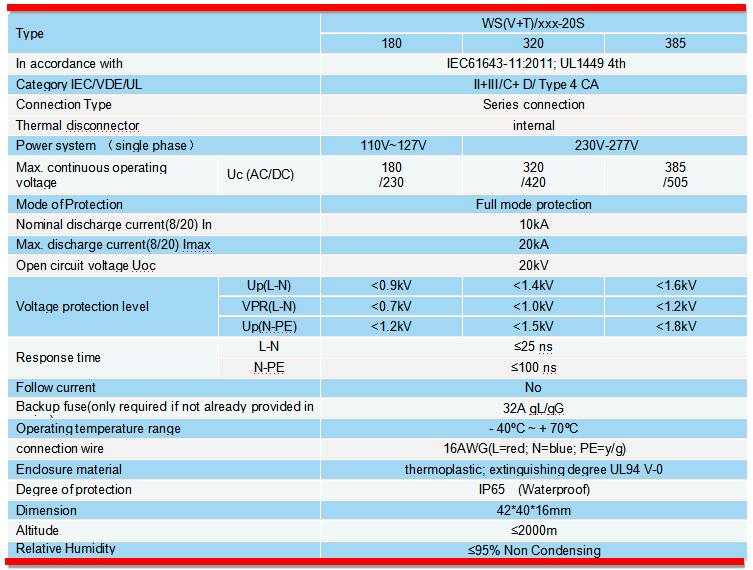 Email Prosurge and Get Reply in 2 Hours
see how competitive our price is : )
Live chat with us by clicking the chat button on the bottom right corner
Fill the Contact Form and Get Reply in 2 Hours
+86 186 765 28175 (Mobile / WhatsApp / Wechat / Skype)
Live chat with us by clicking the chat button on the bottom right corner
For North American customers, please contact via
For urgent technical consultation, please contact Bill Goldbach +1 727 488 9544